About Astha IT Ventures
We are a team of entrepreneurs, engineers and business people by profession, and change agents by spirit.
Astha IT was founded in 2008. The mission has always been to promote Bangladesh globally in tech sector by building products and services that change people's lives positively.
Astha IT Ventures is a private limited company that operates in Bangladesh and specializes in building technology-based products and services aiming to shape up the very foundation of the 21st century Bangladesh.
Our products serve different verticals, that include human resource recruitment and skill development, rent and housing, ecommerce and SME. We are extending our portfolio aggressively.
We at Astha IT are working relentlessly to spread Bangladesh's home-grown technology-enabled services at every corner of the country, hoping to make a difference.
Astha IT also exports software development services to North America and Australia, and has helped the country earn a foreign remittance of over BDT 100 crores in these years, making it one of the oldest, biggest and leading software development and export companies in Bangladesh.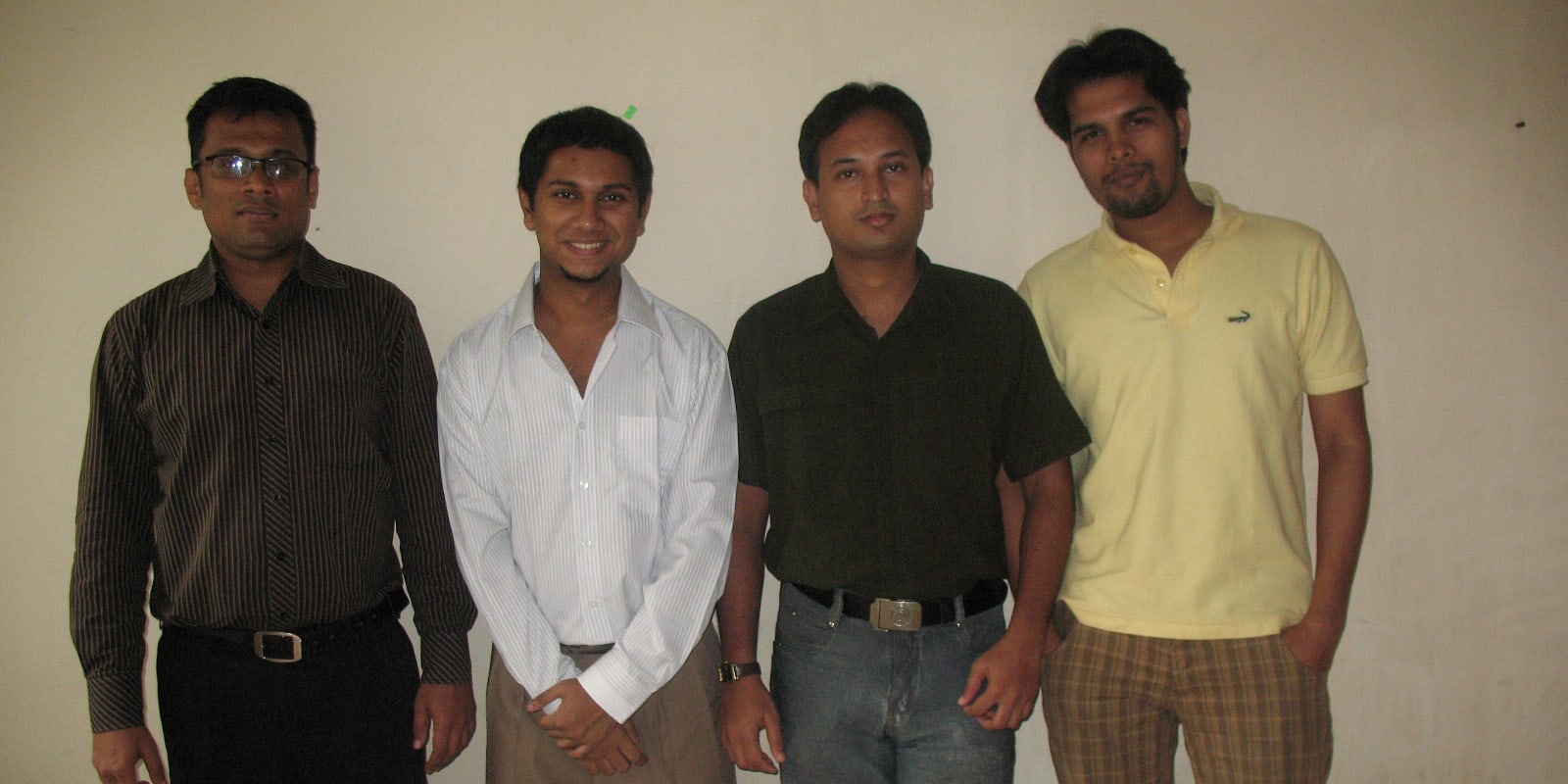 Our very first team at 2008.
Founded in 2008, Astha IT began as an offshore software development company, working with clients from USA, Australia, Sweden and UAE. Our clients included businesses, non-profits, fintechs, start-ups, game companies and technology firms. We have delivered countless websites and applications that are running successfully on the web and mobile platforms.
In 2019, recognizing the growing need of tech services in Bangladesh and focusing to serve the local demographics, the company rebrands itself to become Astha IT Ventures, building products and services for the people of this country.
Meet the team that makes it happen!
We are all fueled by passion and driven with perfection.
Want to be a part of our great vision?
Check out the different shades of our life here at Astha IT.
Astha is a word in Bengali language that means trust, which is exactly what we have won of our
valued clients over the decade. We thank everyone for relying on us as a guide and partner in
growth. It inspires us to do the best in what we do.
Want to invest at Astha IT Ventures?
We would love to hear from you.