The Pantry
is a food distribution service for people in need that is operated by Feeding Hawaii Together, a Hawaii-based nonprofit organization. Their high-speed tech solution enables clients to pre-shop in an e-commerce setup and to get a notification with their pickup time.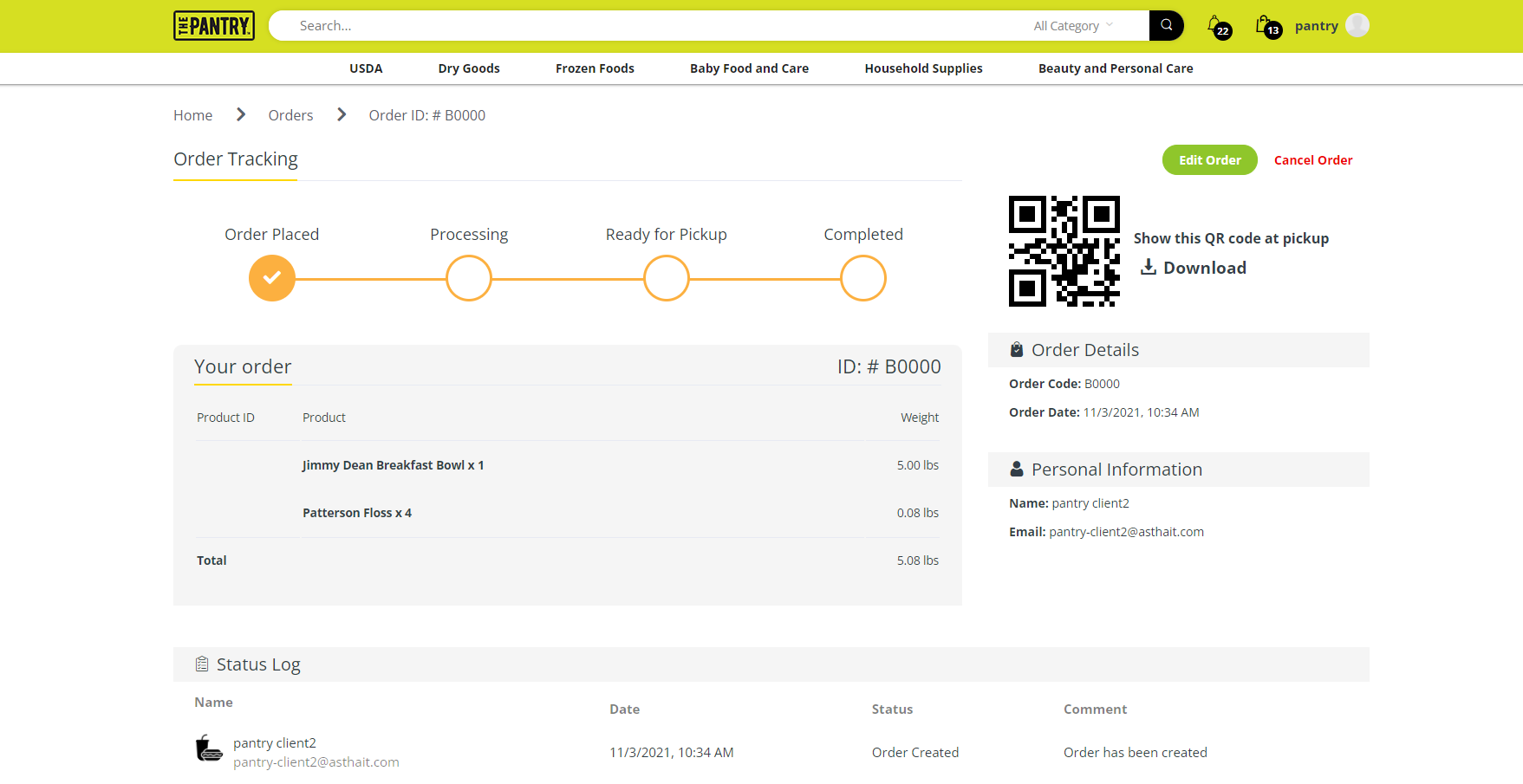 The Pantry app was developed by a team of:
1  Project Manager
1  Product Manager
4 .NET Core Developers
4 React Developers
1  UI/UX Designer
1  QA Testers
1  DevOps Engineer
1  Business Analysts
Project Description
The Pantry, a food distribution center by Feeding Hawaii Together, was founded 20 years ago with the goal of helping people in need with dignity and compassion. The idea was to provide people who are struggling with food insecurity with the opportunity to choose the food they want in a grocery store-style setting. Hawaii residents who needed food assistance could walk into their facility and pick up the food they wanted to take home.
At the beginning of 2020, we were informed about FHT's needs and our team got started with turning their idea into the high-speed tech solution thepantry.org came to be. This app we built enables clients to pre-shop in an e-commerce setup and get a notification containing their pickup time slot. So they can easily walk or drive in and pick up their order without risking their safety during the pandemic. The predetermined time slot for every customer makes sure social distancing can be maintained and there is enough space for drive-in customers during each slot.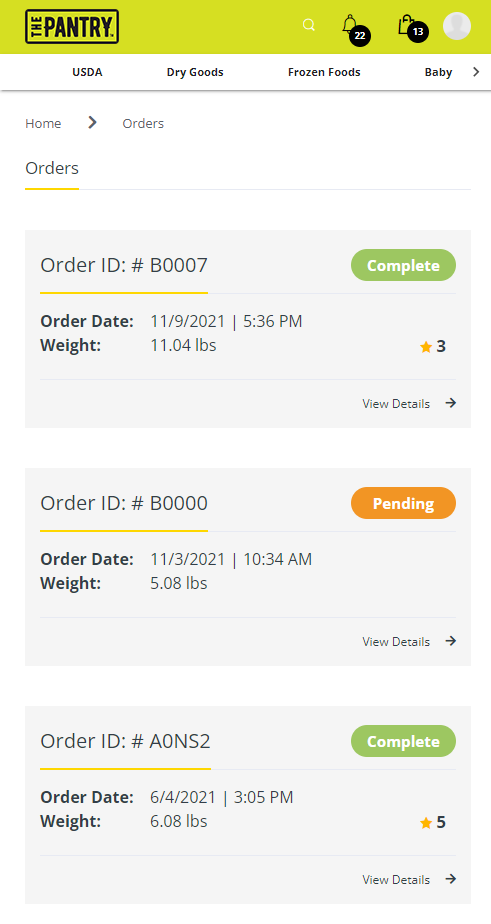 Problem It Solves
Although being a part of an economically stable country like the United States of America, 1 in 5 residents of Hawaii struggle with hunger. During an average month, over 160,000 people in Hawaii including children and seniors live without the food they need.
The Pantry was founded to solve this problem. Before shutting down, The Pantry was recognized as the largest distributor of Hawaii Foodbank supplies in the USA. But unfortunately in 2016, The Pantry was closed due to the loss of facilities.
The Pantry remained closed even in 2020 until they rented another facility in Kalihi with the goal to serve food to 161,000 food-insecure residents in Hawaii. And then, COVID-19 was announced as a pandemic making another 200,000 people unemployed on one hand and a physical "grocery store" setting unsafe on the other.
Solution
In order to continue its operations, there were issues that needed to be resolved. For one thing, there were social distancing requirements. Which meant they couldn't let as many people come and pick up food as they normally could. They needed a system to keep volunteers and workers in the facility safe. On the other hand, the parking situation in the new location wasn't ideal. So they needed a way to assign time slots for drive-in clients as well.
To solve all of these problems, the idea of a concierge grocery app was born. The clients needed a way to pre-shop products they wanted and needed, wait for a notification, then come to the facility for a pick up during their designated time slot.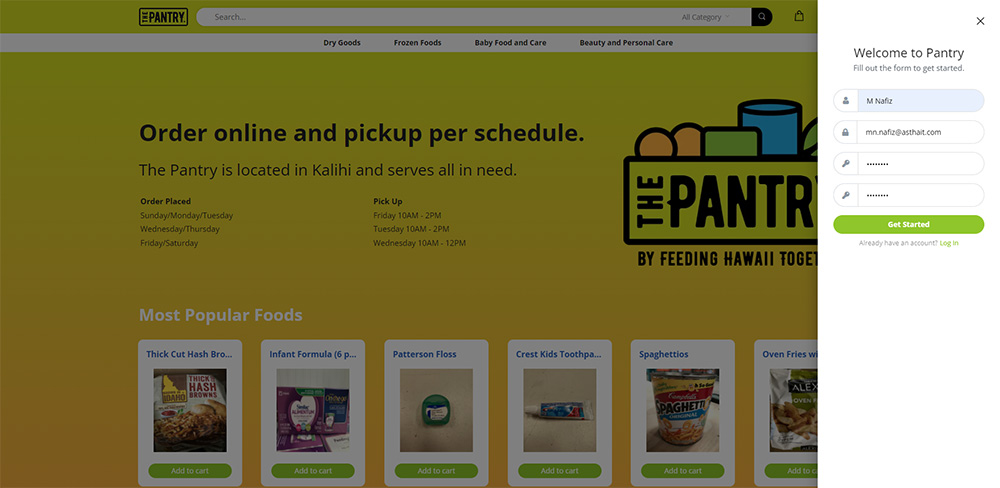 Features
The key features of The Pantry app include the following.
– Designated Registration Tab
The website contains a designated registration tab where clients who are food insecure can register to place their orders and have a personal profile to set their preferences.
– Volunteering and Donation
There is a tab to sign up as a volunteer and a tab to donate in order to help The Pantry with their vision of eliminating food insecurity in Hawaii.
– Pre-Shopping
A 24/7 online ordering system open to anyone who has registered.
– Designated Pickup Times
Pre-shopped orders generate a pickup time and day for each order to maintain the Hawaii state's guidelines on social distancing.