A proper competitor analysis will equip you with important information to grow your business. But business owners often think of it as an unnecessary step. Being a long-term product designer company ourselves, we have seen the value of conducting competitor analysis first-hand many times. And we would advise you not to skip this step.
However, we do not want you to take our word for it. In this article, we are going to discuss what a competitor analysis exactly is and what questions it will help you answer, so you can make an informed decision for yourself. (Trust me though, you will not want to miss it.)
What is competitive market analysis?
Competitor analysis or competitive market analysis involves researching the major competitors in business to gain insight into their product, sales and marketing strategy. A business can benefit in various ways from analyzing their competitors.
It can help with defining a stronger business strategy.
Let the business always stay ahead of its competition.
Enable business growth by capturing market share.
Help the business to identify potential opportunities to outperform competitors.
Overall understand what the market standard is for similar products and services.
What are the steps involved in a competitor analysis?
Let's take a brief look at how we perform competitor analysis in 12 distinct steps so you have a better understanding of what falls under its umbrella.
Identify the major competitors.
Identify their offerings.
Find out their sales strategies and relevant results.
Identify their pricing strategy.
Take notes on their costs.
Analyze competitors' marketing strategies.
Identify their content strategies.
Identify their technology stack.
Analyze engagement on their content.
Find out their promotional strategies for marketing content.
Analyze their social media presence and platforms of choice.
Perform a SWOT analysis on each competitor.
Why should you not skip it?
We understand that it requires time and resources, something you could easily save money on. But before making a decision, you should analyze whether the money saved in this step would cost you even more in the long run. Chances are, you will earn more later by staying ahead of the competition than you are saving now by skipping competitor analysis.
Let's discuss some of the questions a competitor analysis will help you answer.
Are there enough customers in the market?
If you think your market does not have any competitors, that might be indicating a lack of customers. Every market that has a customer base should have a direct or indirect competitor. If you are planning to invest in a market where no one operates, you may want to think about it again.
Why exactly are there no competitors in your market? Is there enough demand for it? What do the challenges involve? Are your customers ready to pay money for such a product?
If you truly find no active competitors, try to identify businesses that attempted to enter your target market and failed. What issues did they face? Why did their solution not work? Is there any solution partially covering what you plan to do?
Only after researching, finding answers to the above questions and running analysis on the direct or indirect competitors should you proceed to the next steps of product development.
How can I stand out from the competition?
Many people assume that competitor analysis encourages falling into a pattern and following the same path as the competitors had. But it can be far from the truth.
First of all, competitor analysis is not just about looking at the design. It involves market research to gain a deeper understanding of who your audience might be and how to communicate with them.
By analyzing your competitors SWOT, you will give yourself the upper hand in eliminating weaknesses and building up on the strengths. You can identify hidden opportunities and improve your value proposition. You will be able to develop a unique product with outstanding design, unique content and optimized features.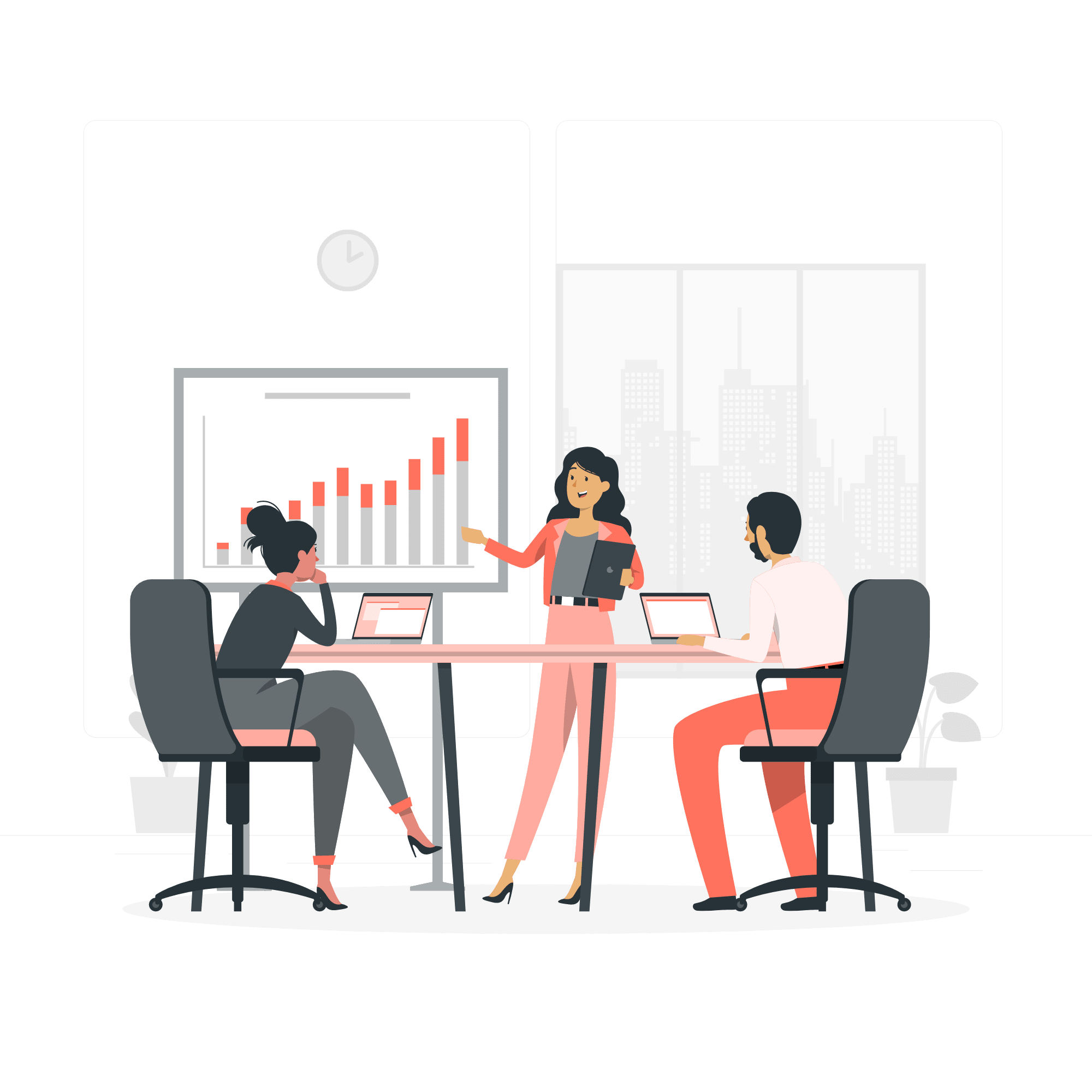 How can I create a better user experience?
Like I mentioned before, competitor analysis can give you a very good idea of what does and does not work. Business analysts and designers can analyze unsuccessful products in your niche to find out their reasons for failure. This may include confusing user interfaces, poor visuals and complicated user flows.
A thorough analysis of your competitors will enhance your vision of the product – how you want it to look and how you do not. This results in upgrading your features and user interfaces to provide a much better experience to every user.
Why do we perform competitor analysis ourselves?
We often get the pleasure to work with clients who have already done a thorough analysis of their competitors and noted interesting points down for us. Their notes are significantly useful for understanding what they are looking for and how they want to place their products in relevant markets.
However, going through the client's notes is not equivalent to performing the competitor analysis ourselves. If we want to properly analyze a product and its user experience, we have to use the application ourselves. We have to go through its features, fill out its forms and look into its settings. Only then, we will have a good understanding of the competitor.
We are always striving to roll out the best products we can for our clients. So it is absolutely necessary for us to let our business analysts and designers go through an efficient and thorough research process where they can try out similar products to define performance standards for the one we design.
In case of no direct competitors in your field
Although rarely, we have designed products with no direct competitors in the past. But not having any direct competitor does not necessarily mean you will have to go into design without any prior research.
The question is, how do we conduct our research if there is no obvious competitor? Our business analysts then look for solutions with similar features and user flows in other niches. Let's say that we want to create a knowledge base for investors and traders, our business analysts may look at similar research-focused platforms for doctors where they share useful materials and resources.
We once had the opportunity to work with a top strata management platform in its region. At that time, they'd already been conquering the market for a while and wanted help with modernizing their platform. As they already had the competitive advantage, competitor analysis did not seem a priority to them. To the client's surprise, our business analysts assigned to this project came up with a decent-sized list of similar platforms operating in other areas around the world. They all were different from our client in ways and many were much less successful. But almost every platform had interesting insights for our product development team.
We tried each product, figured out how their UX works and analyzed their user feedback. We found out what their users like, what they felt are annoying and what they wanted to be improved. With this valuable information and thorough understanding, we successfully designed and built a product that both the client and we are proud of – one that helped our client's business grow even further.
Without competitor analysis, you may just be heading in the wrong direction with your business decisions. In business, every decision you make is important. From the most prominent features of your product to the colors you choose for your brand, everything impacts how the customers perceive your business to be. Let us perform competitor analysis for you and make informed business decisions that will help you thrive!